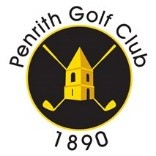 Golf Club Catering and Bar Franchise
Penrith Golf Club, Cumbria
Penrith Golf Club is a lovely parkland course situated high above the town of Penrith in Cumbria with extensive panoramic views over the Lake District. Penrith is on the main train line from London to Glasgow, with just 3hrs to London, 2hrs to Edinburgh & Glasgow and also next to the M6 and A66, for excellent road access. The club was founded in 1890, and has a thriving playing membership of over 550, and hosts many societies and visitors who are attracted to one of the best loved tourist areas in the UK. The Club holds many Opens there are over 30 interclub team matches and it is a popular choice for County competitions.
The Club is looking for an experienced, self-motivated, flexible and enthusiastic Catering Franchise to supply the catering and beverage needs of members and visitors alike. The Club would also like to re-establish social events during the year, particularly through the winter months. The ideal candidate(s) for this role will have experience within the golf industry, and an understanding that customer service is a key driver. The caterer will be responsible for maintaining the quality of all food and beverages served in the clubhouse and will be expected to work at a fast pace while focusing on customer satisfaction at all times.
The contract includes a spacious two-bedroomed steward's accommodation located within the clubhouse, which has amazing views over the wonderful English Lake District .
Responsibilities:
Delivering good quality food and bar services to members, club functions and visitors .
Providing catering services to external bookings such as christenings, parties and funerals.
Maintaining stock levels for food and beverages.
Organise work schedules for staff, ensuring the demands on the catering and beverages franchise are met.
Maintain high cleanliness and hygiene standards.
Checking and reporting clubhouse maintenance which includes the immediate surrounds, locker rooms, toilet areas and showers.
Managing clubhouse security.
Job Types: Full-time, permanent and freelance
Experience: Catering and bar management, preferably in a golf club environment
Licence/Certification: Level 2 Award in Food Safety in Catering certificate & Personal Licence to sell alcohol preferred
Personal skills: Have excellent interpersonal, communication and customer service skills. Strong leadership skills with the ability to recruit, train and motivate a team to deliver good service.
Expected Start Date 2nd January 2023
For details of the contract and/or to give an indication of your interest please email: penrithgolfclubic@gmail.com