The Inaugural Cumbria Champion of Champions event took place on Sunday at Workington Golf club. Penrith Club champion Darren Whitfield shot a 70 gross to win by two from Luke Quint (Ulverston) who scored 72. Darren credited tricky pin positions on a breezy day for the relatively high scoring but Darren's round which consisted of 16 pars and two birdies was consistent with a man who is on his game.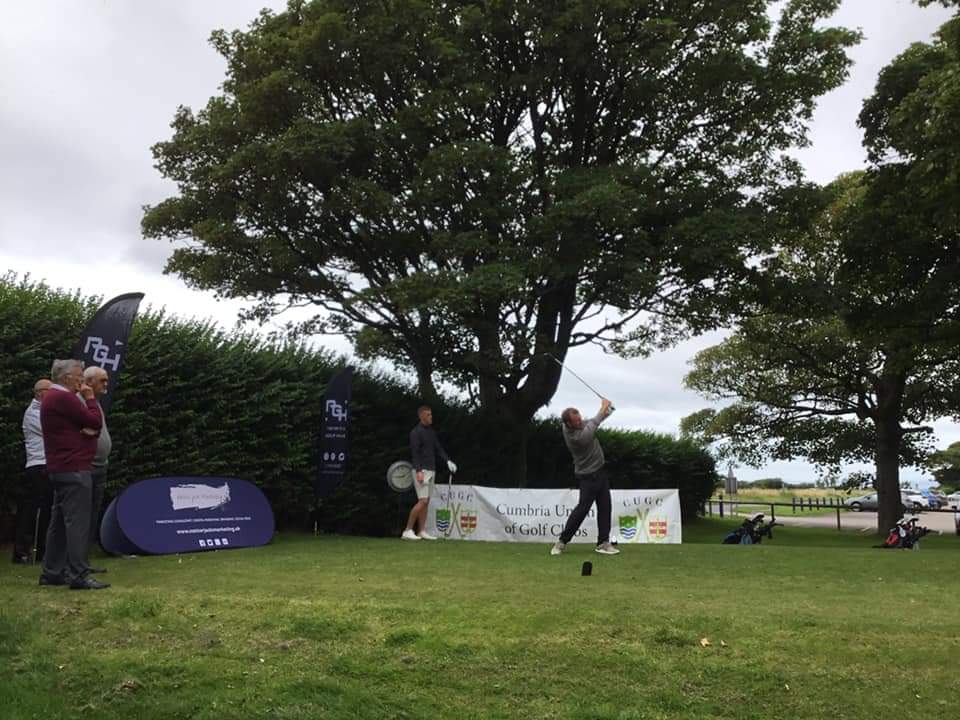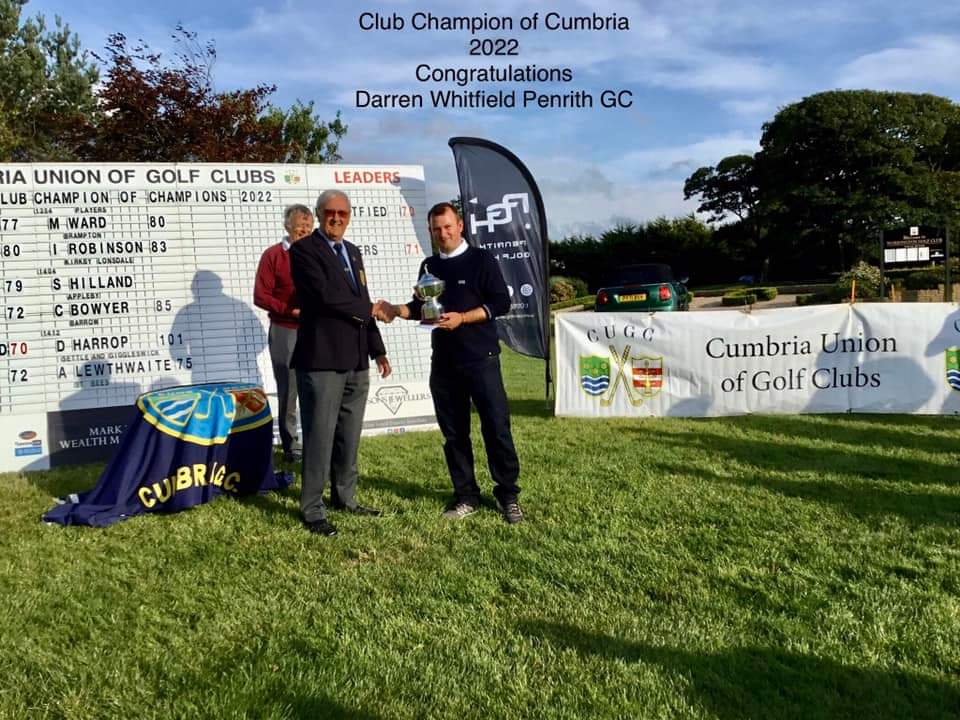 Darren said, "I was delighted to represent Penrith and be the first winner, and I hope Penrith has many more champions in the future." I asked Darren what else he has left to play in this year he replied, " I don't have much else to play in this year but would love to defend my club championship so I can represent Penrith in next years event at Appleby."
We congratulate Darren again and thank him for flying the Penrith flag throughout Cumbria.