Junior Golf
The junior committee meet on a regular basis to organise and develop junior golf at the club. It works in close partnership with local organisations such as Eden Valley Schools Sports Partnership and also national organisations via England Golf and the Golf Foundation.
There are excellent facilities on offer with an 18-hole course, 9 hole junior academy course, 3 hole practice area, putting green, chipping green and undercover driving range.
The junior membership is excellent value, our junior cadet membership is for juniors aged 11 and below is £10 and junior membership for those aged 12-18 years is £50.
For more information regarding juniors at Penrith Golf Club please contact professional Andrew Sowerby on 01768 891919 ext 1 or email professional@penrithgolfclub.co.uk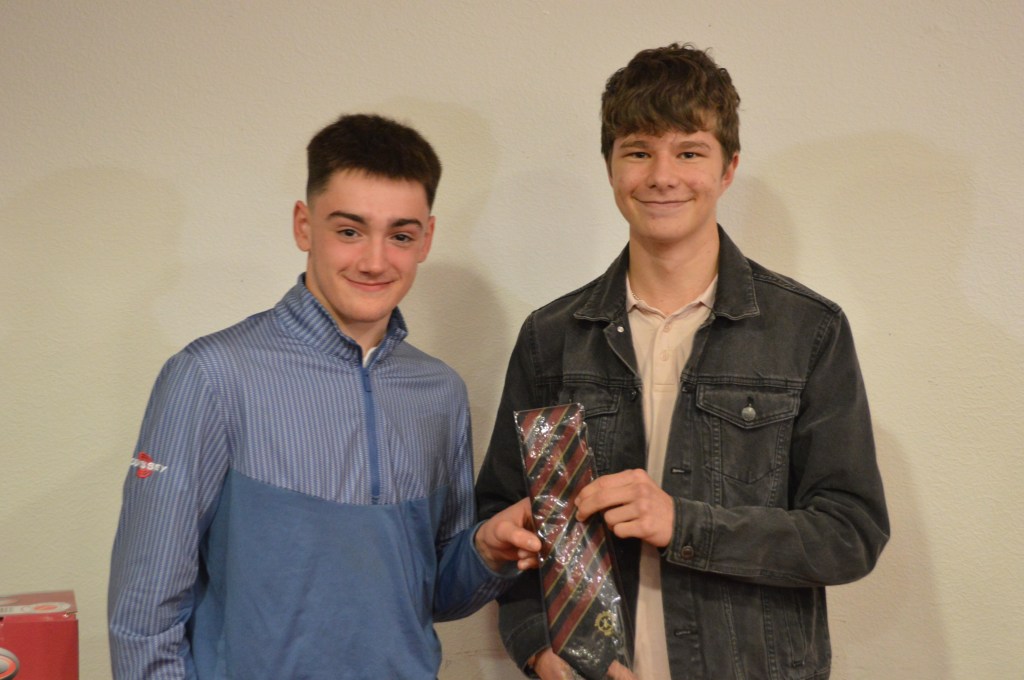 Junior Golf Programme 2023
The first junior coaching session for 2023 will take place on Tuesday 11th April between 2-4pm. This is a good opportunity for juniors to practice and play on the course. The traditional Monday night coaching sessions will start on Monday 17th April. Juniors should arrive at 5.30pm for registration with coaching taking place between 5.45-6.45pm. All juniors will be encouraged to join either as a Cadet member or as a junior member and this will cover the cost of coaching during the year.
An application has now been made to England Golf for the club to participate in the 2023 programme for Golf Girls Rocks. This is designed to encourage young girls aged 5-18 years to try golf and play in a safe and enjoyable manner. Coaching will be provided by the club professional and other PGA Level 1 coaches. A further announcement will be made once a decision has been taken by England Golf.
A junior fundraising event will take place on Friday 19th May 2023. This will be in the form of a team event with entry fee of £40 per team. Teams can be mixed and juniors are encouraged to play if they can. The best 2 stableford scores from 4 will count and teams can play at a time to suit them on the day. It is hoped to acquire sponsors for the 18 individual tees. All funds raised will go the development of the junior section.
The club Captain Javid Latif has also very generously intimated that funds raised through his Captains year will go assist the work of the junior section.
It is hoped that a junior team representing the club will be entered in the Cumbria Junior Golf League which provides opportunities for juniors to take part in inter-club matches.
The junior section will again be holding a number of junior competitions throughout the summer in different formats and age groups so that all juniors can participate. Further details will follow.
The junior captain this year is Ellis McAuley and he is looking forward to the year ahead and promoting junior golf.
| | |
| --- | --- |
| Junior presentation evening 4th April 2022 | Read more |
| Junior coaching 11th April 2022 | Read more |
| PGC Schools coaching initiative 2022 | Read more |
| Junior Team Photo | Read more |
| Minutes of the Junior AGM 21st October 2022 | Read More |
| Junior Tri Golf Festival | Read More |
| Minutes of the Junior Committee meeting 23rd February | Read More |
| Minutes of the Junior Committee meeting 3rd April | Read More |
| Minutes of the Junior Committee meeting 18th April | Read More |
| Minutes of the Junior Committee meeting 17th July | Read More |
| Minutes of the Junior Committee meeting 27th September | Read More |
GOLF GIRLS ROCKS
Penrith Golf Club will be one of four clubs in Cumbria selected to deliver the Cumbria Girls Golf Rocks programme in 2022. This is a joint venture run by England Golf and the Golf Foundation together with the support of County Associations.
It encourages girls aged 5-18 to learn and play golf in a fun and friendly way that rocks!!
Girls Golf Rocks will run in 26 Counties in England including Cumbria offering free taster sessions, girl's only coaching and the chance to get out and play. This will complement our other junior coaching sessions and help strengthen and develop the junior section which is so critical to the future of the club.